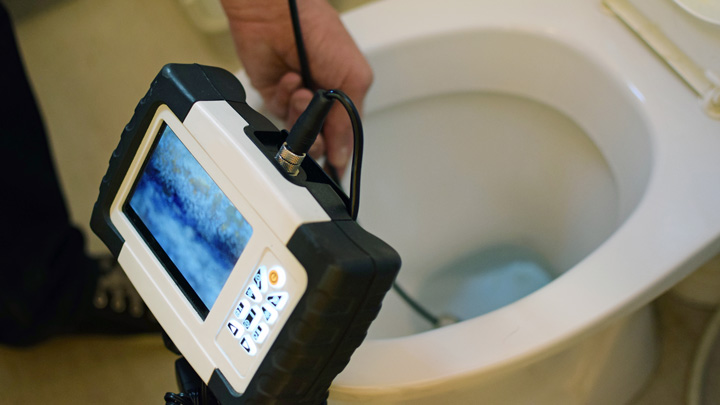 If you're experiencing super-slow drains and painfully low water pressure, you've likely got a blockage in a drain or sewer line. However, fixing the blockage first requires you to know where it's located, and that can be pretty difficult to do.
That's why many homeowners in Watervliet, Troy, Albany, and surrounding areas hire Easton Dylan Sewer & Drain for video pipe inspection.
Drain and Sewer Line Camera to the Rescue
This cutting-edge technology enables us to send a plumbing camera down your sewer or drain to locate the problem without an invasive procedure. Rather than tearing apart your walls or digging into your lawn, our professional pipe inspectors are able to identify the source of your clog or leak remotely with the use of a sewer line camera. It allows us to operate with the utmost precision while keeping your property intact. It's a win-win!
Moreover, using a plumbing camera for your video pipe inspection allows us to see:
Cracks
Clogs
Backups
Burst pipes
Tree roots
And other issues disrupting your plumbing
So, when you want a safe, harmless pipe camera inspection in the Watervliet area, turn to Easton Dylan Sewer & Drain. Our plumbing inspection experts are committed to first-class customer service, competitive pricing, and reliable results. Call now to learn more!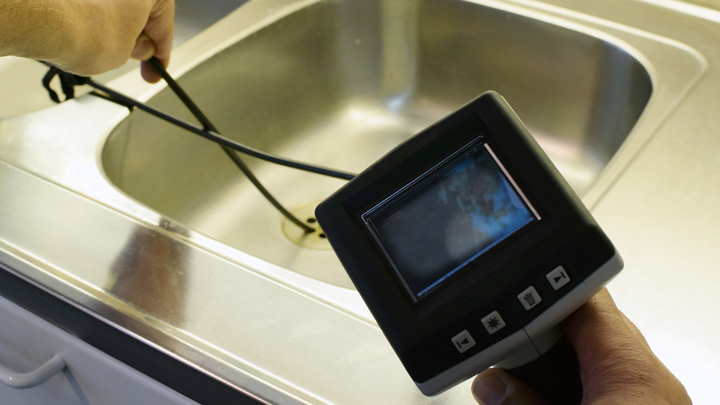 Pipe Inspection and Repair Made Easy
After the pipe camera inspection is complete, we'll know exactly what is causing your plumbing issues. This means we can take action immediately to address the problem, whether it's using a drain snake to clear out a clog or using an ultra-strength hydro-jet to blast away tree roots from your sewer line.
(Note: We offer cleanouts and interior pipe repairs. If the need for a serious plumbing restoration is discovered during our video pipe inspection, we will refer you to a local certified specialist.) 
Fast Turnaround
We're proud to give local property owners some of the shortest turnaround times for drain and sewer video inspection in the Watervliet area.
When you call Easton Dylan Sewer & Drain to discuss your plumbing issues, we'll schedule the earliest available appointment for a plumbing inspection and show up right on time. In fact, in many cases, we're able to provide emergency appointments! Then, once we're on site, we'll quickly conduct your video drain inspection and locate and resolve your leak or clog.
So, if you're ready to get to the bottom of your slow drains and foul odors, schedule a sewer pipe inspection with our crew today.