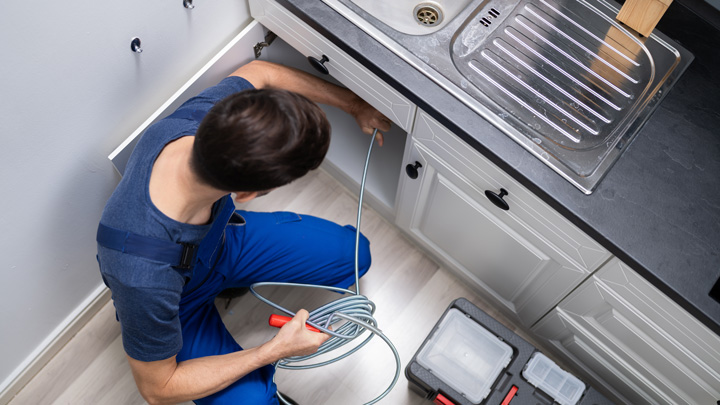 When you want to clean out your pipes and drains safely and effectively, no store-bought liquid is a match for the expert drain cleaning services from Easton Dylan Sewer & Drain. 
Whether you're battling a slow shower drain or a stopped-up garbage disposal, our drain cleaning specialists are highly equipped to clear away the blockage and save the day. Proudly serving Albany, Troy, Watervliet, and surrounding communities, we specialize in fixing blocked drains in residential settings. We're standing by to get your pipes flowing again with our efficient, cutting-edge drain clearing methods, ranging from tried-and-true drain snaking to ultra-powerful hydro-jetting.
Call us today to learn more!
Watervliet's Answer for Drain Cleaning Services
Specializing in residential drain cleaning services, we provide work for single homes, condos, and multi-unit apartment complexes alike. To ensure optimal results, Easton Dylan Sewer & Drain uses only the most trusted solutions for fixing blocked drains caused by organic matter, grease, paper, sanitary products, and other obstructions. We use proven drain clearing tools like drain snakes, cables, rooters, hydro-jetters, warm water jetters, and inspection cameras to resolve your plumbing problems for good.

Contact Easton Dylan Sewer & Drain right away to unclog drains in:
Showers
Bathtubs
Kitchens
Toilets
Sinks
Sewer lines
Catch basins
And more!
Regardless of what's slowing or stopping waterflow in your pipes, Easton Dylan Sewer & Drain will put our sewer and drain cleaning expertise to work for you.
We'll start by diagnosing and locating the problem (with the help of a drain camera if necessary). Then, we'll put together a plan of action that's right for you, whether that involves clearing drains using a classic drain rooter or blasting away years of debris using our dynamic drain jetting method. No matter which strategy we use, you'll have clear drains free of harmful chemicals and grimy gunk. Call us today to get started!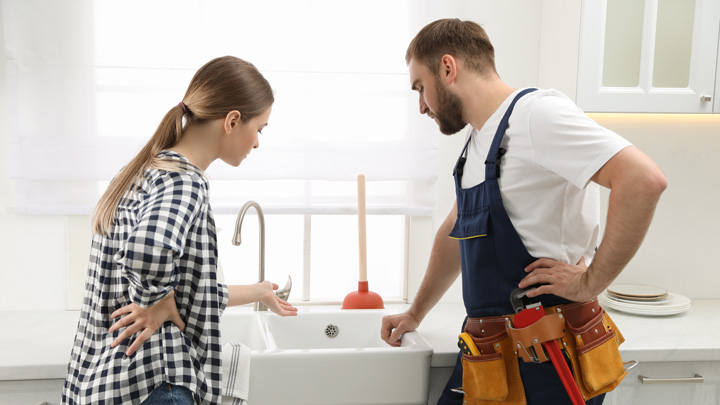 Clogged Drain Repair
Depending on the scope and severity of your plumbing blockage, you may require pipe repair as part of your clogged drain service. Fortunately, Easton Dylan Sewer & Drain is equipped to handle all indoor pipe repairs (and some outdoor pipe repairs, if your local municipality allows it).
When your drain is clogged so badly that it's affected the surrounding plumbing structures, we're standing by to help. From a clogged tub drain to a slow toilet or kitchen sink, we're able to clear clogged drains and make any required pipe repairs. Whatever it takes to get your water flowing again, we'll do it! 
So whether you need help with a shower drain clog, backed-up toilet drain, or damaged pipe, call Easton Dylan Sewer & Drain ASAP. We offer emergency drain clean-outs for residents in Watervliet and throughout the Capital District. Call now!